Industrial Safety Online is a leader in providing online safety and awareness training for individuals and companies across Canada. This online WHMIS 2015 course focuses on how to prevent workplace injuries, diseases, and deaths resulting from the storage and use of hazardous products. This online WHMIS course implements the Globally Harmonized System of Classification and Labelling of Chemicals (GHS) standard for hazard classification and communication. Upon completing this course, you will have the knowledge and understanding to answer What hazardous products could I be exposed to? Where do I find information about the hazards of these products? How do I protect myself? What should I do if an incident occurs?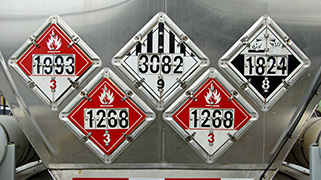 FACertificate ready for print/download upon course completion
FA100% Satisfaction guarantee
FASystem Requirements
Check the requirements
Some of the key areas covered in this online WHMIS 2015 course are:
Physical and health hazards
Precautionary measures to protect your health and safety
How to choose appropriate personal protective equipment
WHMIS 2015 hazard classifications
Hazard and safety information found on WHMIS 2015 labels
WHMIS 2015 symbols and pictograms
Information contained on safety data sheets
Worker rights and employer responsibilities under WHMIS 2015
The importance of education and training
The anticipated duration of this course is 2 hours and requires a pass mark of at least 70%. You will be given two (2) attempts to complete this course, and upon successful completion, the learner will be provided with a certificate that can be printed or downloaded. Print materials for this course can be accessed online.
The course is available on most mobile devices and tablets including Android, IOS(Apple) and those products with a Windows Operating System. It is recommended to launch the course in Google Chrome or Firefox for the best learning experience.