Industrial Safety Online is a leader in providing online safety and awareness training for individuals and companies across Canada. This online course provides the learner with basic knowledge of Firefighting & Fire Extinguisher safety. Some of the topics in this course includes the types of fires, fire extinguishers, extinguishing agents, safe fire extinguisher operation; and different firefighting procedures.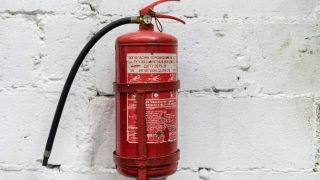 FACertificate ready for print/download upon course completion
FA100% Satisfaction guarantee
FASystem Requirements
Check the requirements
Upon completion you will have knowledge of the following key points:
Understanding how fires burn
The fire triangle
The fire tetrahedron
Physical states of fuel
Types of heat
The role of oxygen in fires
Fire classifications
Fire extinguisher ratings and classifications
Fire extinguishing agents
Types of fire extinguishers
Fire extinguisher inspections
Basic firefighting procedures
Controlling fires
This course should take the learner approximately 90 minutes with a mark of 80% required to receive a certificate of completion. Users will be provided two (2) attempts if the passing mark is not achieved the first time. Supplemental materials necessary to complete this course can be accessed online. Upon passing this online course, a certificate of completion will be available for download and printing. The certificate is valid for 3 years from the course completion date indicated on the certificate.
The course is available on most mobile devices and tablets including Android, IOS(Apple) and those products with a Windows Operating System. It is recommended to launch the course in Google Chrome or Firefox for the best learning experience.