Industrial Safety Online is a leader in providing online safety and awareness training for individuals and companies across Canada. This online Fall Protection is intended to provide learners with knowledge to avoid fall hazards within the workplace and protect you and others from injury.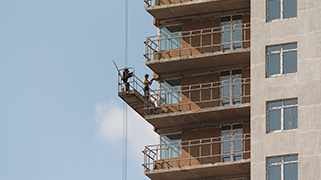 FACertificate ready for print/download upon course completion
FA100% Satisfaction guarantee
FASystem Requirements
Check the requirements
Upon completing this online fall protection course, you should be able to identify fall protection systems as it pertains to the OH&S Act, Regulation and code. You will be able to fully understand and complete calculations as well as explain fall protection planning and procedures. The course will detail pre-use inspections and how to don a full body harness, as well as inspections and hazards with engineered and non-engineered anchors. You should be able to fully inspect Life Safety ropes, Fall arresters, Horizontal lifelines, Energy absorbers, Lanyards and Self retracting devices.
Importance of Fall Protection
Fall Protection System Components
Fall Protection Systems
Fall Protection Calculations
Fall Protection Planning and Procedures
Alberta legislation was used extensively in the development of this course as Alberta has some of the most rigorous legislative standards in Canada. CSA, ANSI, CEN, and industry standards were also used. This course focuses on the safety of individuals working in the field.
Please note: A practical evaluation is required to complete the certification process and can be performed by a supervisor or other authorized personnel.
This five (5) module course should take the learner approximately 3 hours. A mark of 80% is required in order to receive a certificate of completion. The learner will be provided two (2) attempts if the passing mark is not achieved the first time. Materials will be available for printing for future reference.